Measuring size
Checking the size of a ring:
The best way for checking the size of your future ring is going to a jewelry store and asking for checking your finger with a jewelry size tool, which consists usually of a series of rings in different sizes.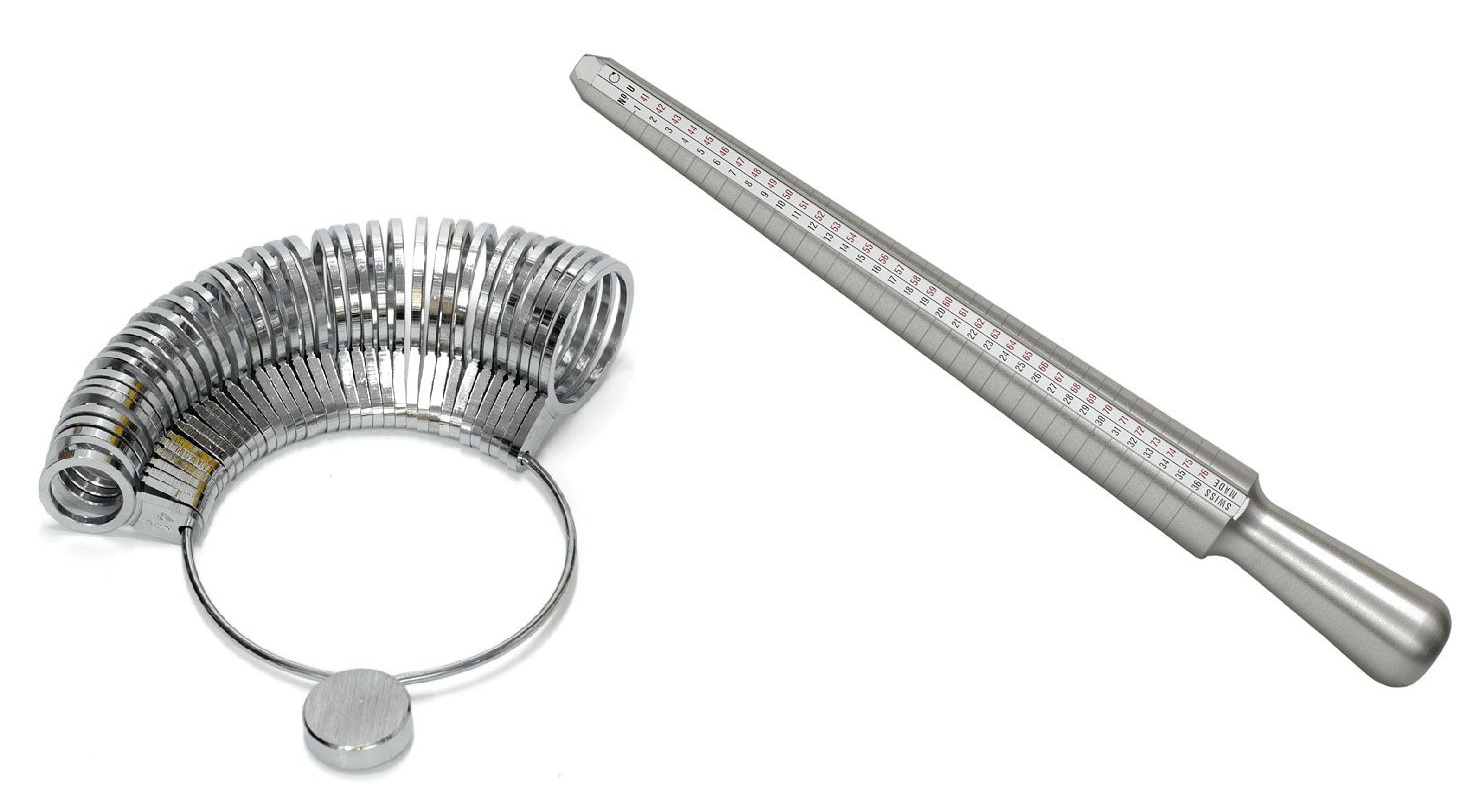 The next method is checking the diameter of your current ring. You can check it with a normal ruler. However make sure that the chosen for measuring ring is round and not bend in any way, this could result in getting a wrong size. The next step is to look up your outcome in our size table, in cases which your outcome falls between those given in the table, choose the closest higher size.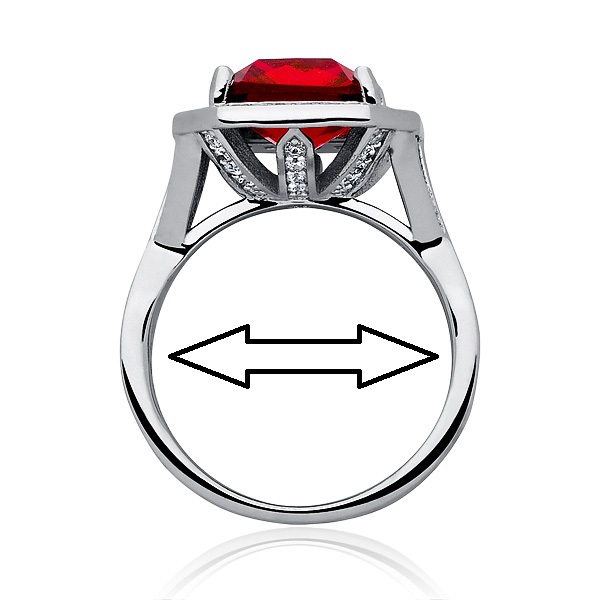 If your ring is not suitable for measuring, you can use normal thread (only make sure it's not stretchy). Wrap the thread or string around the widest place on your finger. Cut or mark the place where the thread wraps the finger up completely, then measure the length of the thread and convert it to mm. Divide the outcome by 3.14 and you will get the diameter of the ring, which you can look up in our table like in second method.
Choosing the length of the chain or necklace:
The length of the chain or necklace you are going to wear depends solely on your taste and the effect you wish to get. The smallest size we offer is 38cm, which is placed right by the neck, whereas the longest is 80cm. You may also fit your chain individually at a local jewelry store, the jeweler would then disconnect links from your chain, which you should keep in case you change your mind.
Choosing the length of a bracelet:
The length of the most of bracelets for women is between 18-21cm. On a thin wrist 18cm would look best. The lengths of bracelets for men start from 20cm up.