2019-12-10
NEW FAVORITE PRODUCTS' PAGE
NEW FAVORITE PRODUCTS PAGE
Our aim was to make the products list fully operational in such a way that a client is able to add products to basket directly from list of favorite products.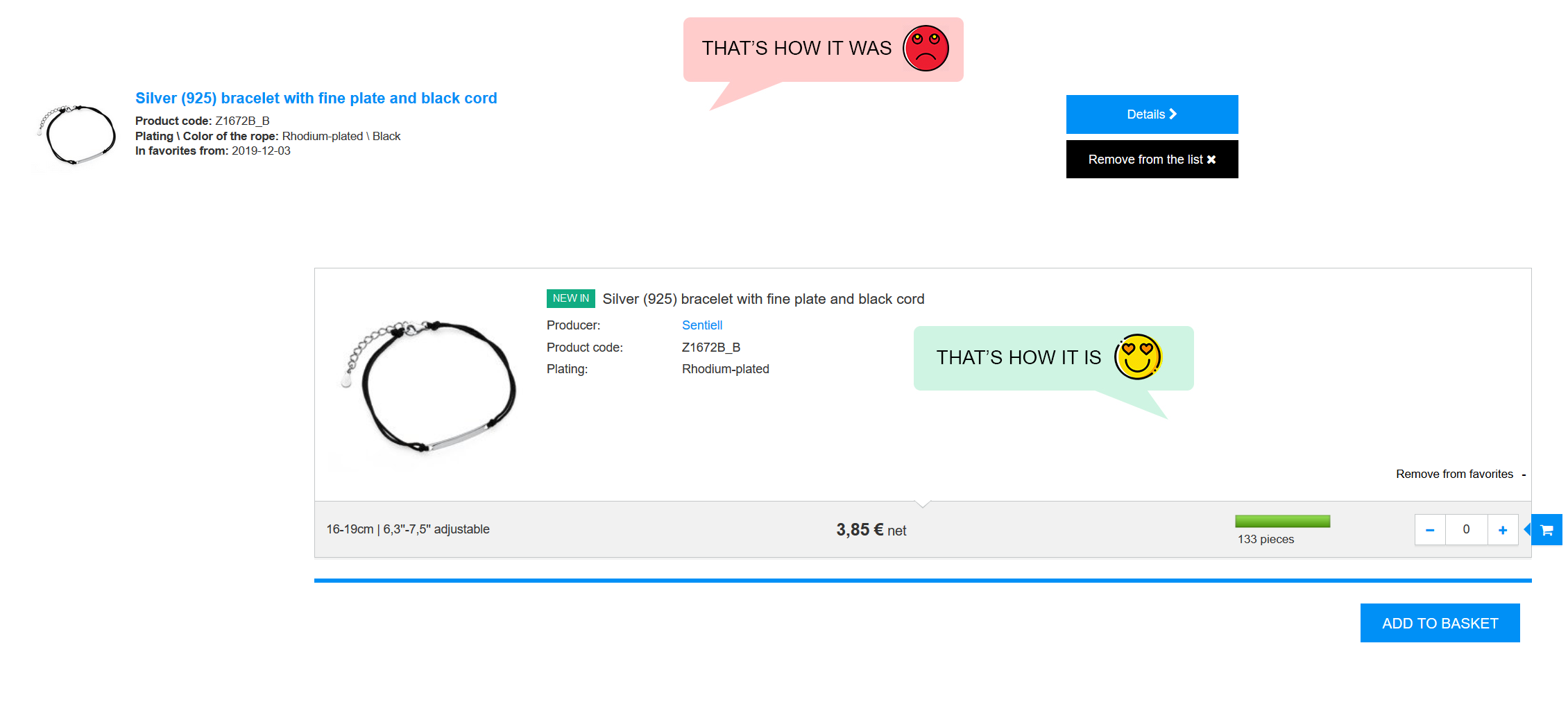 Functional purchase list that includes only the products that you've chosen – from now you can manage the purchasing process also from the list of favorite products and you don't have to go on to product page. Moreover, we took care of that the up-to-date information about the quantity of added products is displayed in this place. 

Sort by date of adding the product to favorite list is a new feature that is quite useful when your list is too long.

If you want to participate in our website development, if you need more web application or new features, contact us. We will analyse your suggestions and if it is possible, we will implement it as part of subsequent works on our wholesale website.